Big Monti Amundson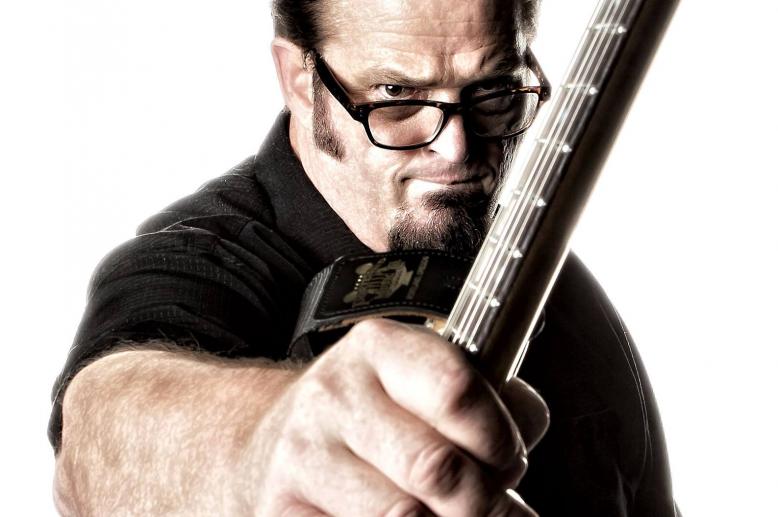 He is back after so many years!
His name is Monti Amundson but most people call him Big Monti. Not just because of the man's physical appearance, but also because of his obvious talent and sheer presence.
When Big Monti takes the stage, it's clear that there's more going on than the usual extended guitar solos – the man plays and sings larger than life.
When Monti gets compared to Stevie Ray Vaughan or Johnny Winter he just says "thank you."
The fact is, the big man has his own style. "I'm a blues guitar player in a band that plays rock n' roll," is how Monti explains it.
He doesn't so much as straddle the line between the genres as bend it, ignore it, or race back and forth across it until both sides go up in flames.
The blues of Big Monti comes straight from the heart, cuts through your soul and is as real as it gets.
New tour announcement:
We are planning a new tour for Sep / Oct 2019!
27-09
28-09 NL - t.b.a.
29-09
30-09 BE - t.b.a.
01-10
02-10
03-10
04-10 NL - t.b.a.
05-10 NL - t.b.a.
For bookings + inquiries you can contacts us now.
European Tour dates 2018:
25.01 BE - Oud Turnhout
26.01 NL - Zeist
27.01 NL - Vlissingen
28.01 NL - Uithoorn
European Tour dates 2017:
19-05 NL – Zeeland / private bluesclub
20-05 NL – Geldrop (www.bluesopen.nl)
21-05 NL – Enschede
22-05 DE – Weinheim
23-05 Day Off
24-05 Day Off
25-05 NL – Breda
26-05 NL – Amen
27-05 NL – Vlissingen
28-05 NL - Amsterdam
29-05 Day Off
30-05 Day Off
31-05 NL - Groesbeek
01-06 Day Off
02-06 DE – Idar Oberstein
03-06 NL – Zoetermeer
04-06 BE – Goezot
Videos from the 2017 tour:
Vlissingen 27.05 - https://youtu.be/fP2ZV7_kdQ4
Groesbeek 31.05 - ''Cream in my heart''