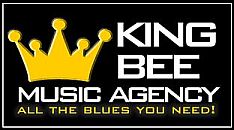 More Bands at King Bee Music Agency
SUGAR QUEEN & THE STRAIGHT BLUESBAND (USA / BE / NL)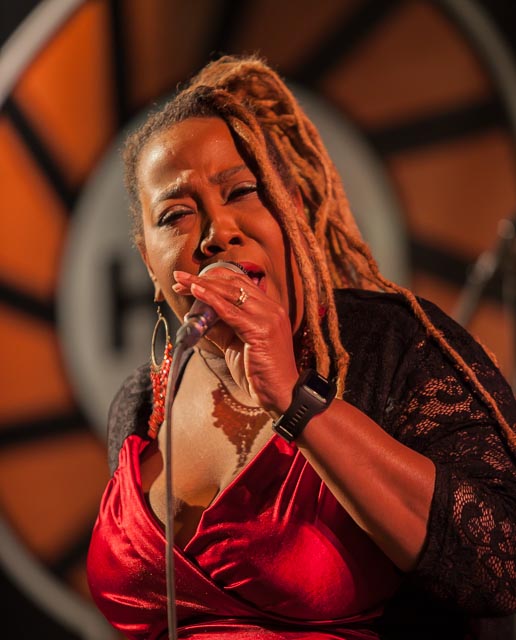 (photo credits: Bert Lek)
Sugar Queen and the Straight Blues Band are a collection of American/Belgian/Dutch blues musicians.
Michele Denise, known as The Sugar Queen, is a versatile American vocalist whose musical roots started in gospel.
The Straight Blues Band is comprised of Belgian and Dutch seasoned blues artists.
Sugar Queen and the Straight Blues Band perform music which touches a wide range of emotions and blues styles.
Straight blues. Giving the audience a journey from injustices, lost loves to a dance celebration of pleasure and success.
Straight blues. Sugar Queen invites you to come along.
They are available all year !!
Gigs:
26.08 NL - Culemborg
02.09 BE - Geel
30.09 NL - Sliedrecht
------------------------------------------------------------------------------------------------------------------------------------------------------
KAT RIGGINS (USA)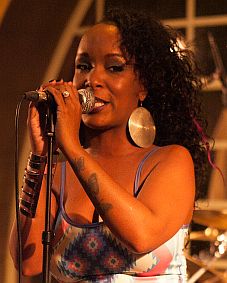 (photo credits: Bert Lek)
Kat Riggins was born Katriva Riggins in Miami, Florida on February 7, 1980.
She grew up in a household where there was always background music. Because of the wide range of genres in her parents collection, Kat developed a love for all types of music from gospel and soul to country and rock and everything in between. "I can remember being in the car with my mom and sister singing along to Tracy Chapman one minute and Chuck Berry the next", says Kat.
However, even then, she was drawn to the smokey gritty sounds of artists like Bessie Smith, Sam Cooke, Nina Simone, Tina Turner, Denise LaSalle, Etta James, Ray Charles, Koko Taylor, Janis Joplin and the list goes on.
She grew up singing in local programs, church events, and family gatherings with her sister and cousins.
At age 23 Kat landed a gig singing jazz and blues standards in a small lounge in Sunny Isles Beach, Florida with the accompaniment of only a piano player.
Since then she has performed throughout Florida, New Orleans, Vietnam, Thailand, China, South Korea, Curacao, Belgium and The Netherlands so far.
European Tour September 2017 (with Fat Harry & the Fuzzy Licks)
Tour dates:
08.09
09.09 NL - Zoetermeer
10.09 NL - Grolloo
11.09 DE - Weinheim
12.09
13.09
14.09
15.09 NL - Zeeland
16.09 NL - Boxmeer
17.09 BE - Brugge
----------------------------------------------------------------------------------
LITTLE ROGER & THE HOUSEROCKERS (UK / DE) - all year
LITTLE BOOGIE BOY BLUESBAND (NL) - all year

THE JUKE JOINTS (NL) - all year
THE BLUE CLAY (NL) - all year



Contact us for bookings / inquiries (phone or email)