Toronzo Cannon Band (USA)
''Alligator'' artist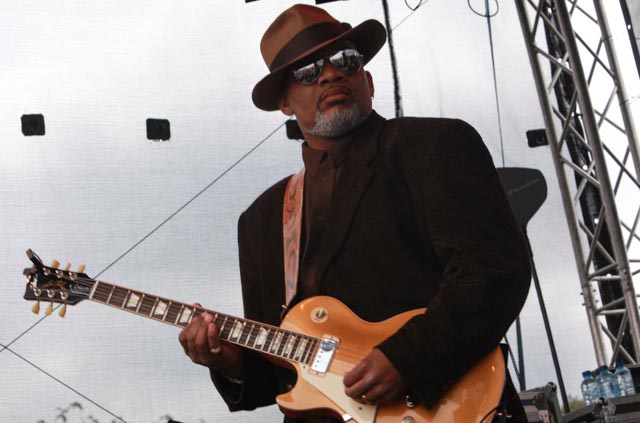 (picture: Bert Lek)
O man, we can tell you ... Chicago Blues is still alive !!!!
Been on the road with this man (and his band) for 12 days, we did 10 shows in 4 different countries.
Fantastic respons from the crowds, promotors and lots of new fans at the end of the tour.
Unfortunately we ran out of CD's, sold out after only 3 shows !!!
The good news: Toronzo Cannon will be back for another tour.
Check YouTube for incredible video's of this 2015 tour.
Previous tour dates:
March Tour 2015:
19-03 BE - Menen / CC de Steiger
20-03 LU - Luxembourg / Sang A Klang
21-03 NL - Heerlen / Southern Blues Night
22-03 NL - Amsterdam / North Sea Jazz Club
23-03
24-03
25-03 BE - Liege / Blues Sphere
26-03 DE - Twist / Heimat Haus
27-03 NL - Zwolle / Odeon Blues Night
28-03 NL - Rotterdam / An Evening With The Blues
29-03 BE - Ruiselede / BananaPeel
30-03 DE - Weinheim / Muddys Club