CHRIS CAIN (USA) - Alligator Records artist !!!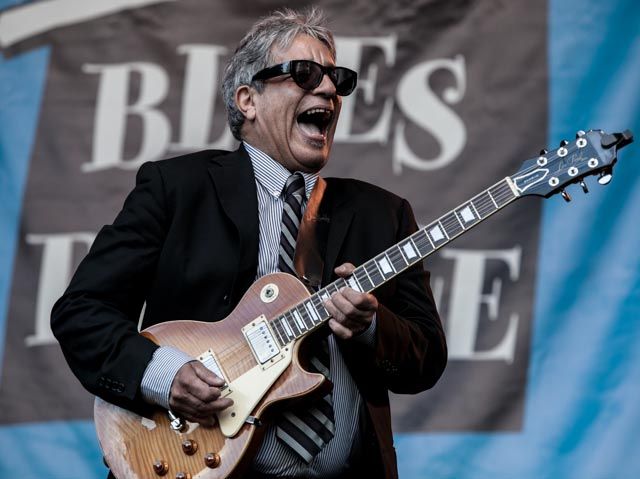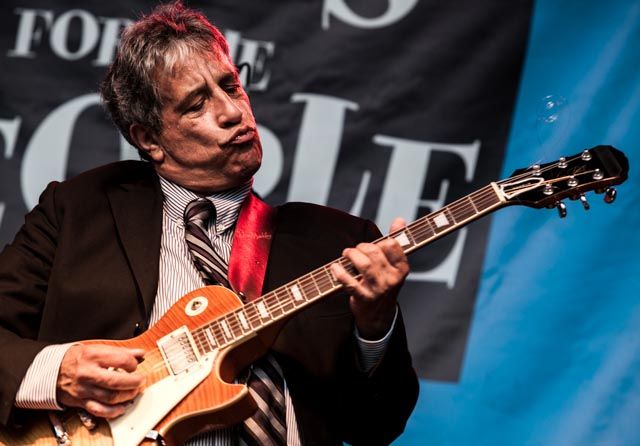 (foto credits: Bert Lek / @Swing Wespelaar August 2017)
Quote Joe Bonamassa:
"One of my favorite, and criminally underrated blues players of all time.
My name is Cain!! Chris has influenced me for as long as I owned a guitar.
Tone, and magic phrasing. Killer voice and songs to boot."
TOUR INFORMATION:
NO KING BEE MUSIC TOUR PLANS FOR 2023
----------------------------------------------------
Tour 2022:
[with the Luca Giordano Band (it)]
11-06 NL - Grolloo / Holland International Blues Festival
12 - 17 June: Tour in Spain
01-07 DE - Gaildorf Blues Festival
02-07 BE - Diepenbeek / HookRock Festival
03-07 BE - Brugge / Comptoir des Arts
04-07
05-07
06-07
07-07 FR
08-07 FR
09-07 FR
10-07

November: Chris Cain Band [USA]
02-11 NL - Geleen / De Meister
03-11 DE - Stuttgart / Laboratorium
04-11 LU - Luxembourg / Sang A Klang
05-11 NL - Rosmalen / Rosblues Festival
06-11 NL - Grolloo / Hofsteenge
07-11
08-11 DE - Festival Freiburg
09-11 Day Off / Travel Day
10-11 DK - Frederikshavn / Blues Heaven Festival
11-11 DK - Frederikshavn / Blues Heaven Festival
12-11 BE - Haringe / Blues Festival
13-11 NL - Enschede / NixenMeer

Chris Cain Biog (UK)
Chris Cain's jazz-tinged, blues soaked guitar and deep, warm vocals have the maturity and authenticity of bluesmen many years his senior. His expressive style is the result of a lifetime of study and the relentless pursuit of music mastery. His passion and intensity for music was ignited early in life by his mom and dad's deep love for blues and soul.
Cain was raised on stories of his father's childhood upbringing on Memphis' Historic Beale Street and attended his first B.B King concert at the tender age of three. Blues music played continuously on the home stereo and family outings were often trips to concerts. Cain recalls, "I remember when I was a kid, my Dad would be mowing the lawn with the stereo blasting Muddy Waters. When I look back, that was pretty cool! There was always music playing at our house, Ray Charles, B.B. King, Freddie King, Albert King, all the greats."
(More info: see his website)
Chris Cain Biog (NL)
Chris Cain's jazz-getinte, met blues doorweekte gitaargeluid en diepe, warme zang maken van hem een ware bluesman.
Zijn expressieve stijl is het gevolg van jarenlange studie en het meedogenloos streven naar vakmanschap.
Zijn passie en intensiteit voor muziek werden al vroeg in zijn leven aangewakkerd door de grote liefde voor blues en soul van zijn ouders.
Cain beleefde zijn eerste BB King concert op de jonge leeftijd van drie.
Op de stereo thuis stond continu bluesmuziek aan. En regelmatig werden er familie-uitstapjes gemaakt naar concerten.
'Als ik terugkijk, was het best cool! Er was altijd muziek bij ons thuis, zoals Ray Charles, BB King, Freddie King en Albert King', zo weet Cain zich te herinneren.
Op achtjarige leeftijd leerde Cain zichzelf gitaar spelen en hij begon professioneel te spelen nog voordat hij achttien was.
Chris studeerde muziek aan het San Jose City College en hij maakte zich in rap temp blues + jazz improvisaties eigen.
In de twintig jaar daarna zou Cain ook piano, basgitaar, klarinet, alto en tenorsaxofoon leren spelen [Ún beheersen!].
De combinatie van zijn bluesopvoeding en zijn jazzstudies zorgden ervoor dat Chris Cain zich qua gitaarstijl kon onderscheiden.
Al die moeite en inspanningen hebben hem uiteindelijk geplaatst in de top van de blues-scene.
BOOKINGS / INQUIRIES for all over Europe!

----------------------------------------------------------------------
KING BEE MUSIC / CHRIS CAIN TOUR DATES 2021:
Tour Sweden: April 2021 CANCELED
Holland Int. Blues Festival Grolloo: Juni 2021 CANCELED / POSTPONED TO 2022
Tour Sweden: November 2021
KING BEE MUSIC / CHRIS CAIN TOUR DATES 2020:
03-01 SWE - Gotenburg (open rehearsal)
04-01 SWE - Umea
05-01 SWE - Stockholm
08-01 SWE - Ronneby
09-01 SWE - kungbacka
10-01 SWE - Oestersund
11-01 NOR - Trondheim

13-06 NL - Grolloo / Holland International Blues Festival ! CANCELED / CORONA
22 Oct - 09 Nov Tour in Sweden CANCELED / CORONA
KING BEE MUSIC / CHRIS CAIN TOUR 2019:
11-09 CZ - Prague
12-09 DE - Norderstedt
13-09 NL - Geleen !!!
14-09 NL - Zoetermeer
15-09 NL - Rhoon
16-09 DE - Weinheim
17-09 Day Off
18-09 LU - Luxembourg
19-09 BE - Menen
20-09 BE - Hermalle
21-09 DE - Stuttgart
KING BEE MUSIC TOUR MARCH 2018
15.03 Belgium / Hasselt
16.03 Holland / Private Blues Club
17.03 Holland / Heerlen
18.03 Holland / Hilversum
19.03 Belgium / Ruiselede
20.03 Day Off
21.03 Belgium / Liege
22.03 Germany / Stuttgart
23.03 Luxembourg / Luxembourg
24.03 Holland / Rotterdam
25.03 Belgium / Brugge