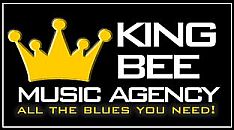 Corona nieuws 21-01-2021

Nederland in Lock Down !
Theaters dicht, cafés dicht ... geen kans voor live muziek.
En dit duurt tot minimaal 9 februari 2021.

Due to the Corona virus we had to cancel most of our bookings in 2020. This means the bands have no work! And no work means no income!
Same story for us and all the other bookers in the world ... no bookings means no money!
Anyway, it's totally understandable that Priority No 1 is to distroy, to beat this terrible virus.
And the sooner we beat it, the sooner we can go back to our normal lifes.
KING BEE MUSIC TOURS 2021


John Primer & Band 12 - 21 March 2021 CANCELED / CORONA / POSTPONED TO MARCH 2022
Mike Zito March 2021 (in coop with RUF)
Bernard Allison Band March 2021 (in coop with RUF) CANCELED / CORONA
Sari Schorr Band March - May 2021 (in coop with Manhaton Records)
Sugar Queen April 2021
Chris Cain April + June 2021
Dave Warmerdam Band May 2021
Ben Prestage 20 May - 6 June 2021
Kat Riggins September 2021
Sari Schorr Band September - November 2021 (in coop with Manhaton Records)
Ally Venable Band November 2021 (in coop with RUF)
Kat Riggins November 2021
Bernard Allison Band November 2021 (in coop with RUF)

January 2021:
03-01 NL - Utrecht / Sugar Queen Band CANCELED / CORONA
15-01 NL - Gouda / Sugar Queen Trio (live stream)
16-01 NL - Tilburg / Dave Warmerdam Band CANCELED / CORONA
23-01 NL - Amersfoort / Dave Warmerdam Trio CANCELED / CORONA
February 2021:

04-02 NL - Amsterdam / Dave Warmerdam Band Support Walter Trout CANCELED / New date 02-09-2021
05-02 NL - Tilburg / Dave Warmerdam Band Support Walter Trout CANCELED / New date 03-09-2021
06-02 NL - Nijmegen / Dave Warmerdam Band Support Walter Trout CANCELED / New date 04-09-2021
12-02 BE - Hermalle / Dave Warmerdam Band CANCELED / CORONA
13-02 NL - Goes / Dave Warmerdam Band CANCELED / CORONA / POSTPONED TO LATE 2021
13-02 NL - Hoogland / Sugar Queen Trio
20-02 NL - Baflo / Dave Warmerdam Band
26-02 NL - Breda / Dave Warmerdam Trio
26-02 NL - Breda / Big Bo
26-02 NL - Breda / Fat Harry & the Fuzzy Licks

March 2021:
05-03 NL - Wijk bij D / Sugar Queen Band CANCELED / CORONA / POSTPONED TO LATE 2021
05-03 NL - Borger / Dave Warmerdam Trio
07-03 NL - Rhoon / Dave Warmerdam Band
12-03 DE - Petershagen / John Primer CANCELED / CORONA / POSTPONED
13-03 NL - Heerlen / John Primer CANCELED / CORONA / POSTPONED
13-03 NL - Heerlen / Dave Warmerdam Band
15-03 BE - Ruiselede / John Primer CANCELED / CORONA / POSTPONED
17-03 BE - Liege / John Primer CANCELED / CORONA / POSTPONED
18-03 DE - Stuttgart / John Primer CANCELED / CORONA / POSTPONED
19-03 LU - Luxembourg / John Primer CANCELED / CORONA / POSTPONED
19-03 NL - Zaandam / Mike Zito
20-03 NL - Borger / Mike Zito
20-03 NL - Rotterdam / John Primer CANCELED / CORONA / POSTPONED
21-03 NL - ??? / John Primer CANCELED / CORONA / POSTPONED
26-03 NL - Goes / Sari SchorrCANCELED / CORONA / POSTPONED
27-03 NL - Borger / Sugar Queen Trio
27-03 NL - Ridderkerk / Sari Schorr CANCELED / CORONA / POSTPONED
27-03 NL - Ridderkerk / Mike Zito CANCELED / CORONA
28-03 NL - Weert / Mike Zito
29-03 BE - Verviers / Mike Zito

April 2021:
11-04 NL - Amen / Sugar Queen
15-04 DE - Stuttgart / Sugar Queen
16-04 CH - Oberbuchsiten / Sugar Queen
24-04 NL - Tilbrug / Dave Warmerdam Band
30-04 NL - Groningen / Dave Warmerdam Band
May 2021:
01-05 DE - Cuxhaven - Dave Warmerdam Band
02-05 DE - Köln - Dave Warmerdam Band
03-05 TBA - Dave Warmerdam Band
04-05 TBA - Dave Warmerdam Band
05-05 TBA - Dave Warmerdam Band
06-05 DE - Stuttgart / Dave Warmerdam Band
07-05 TBA - Dave Warmerdam Band
08-05 TBA - Dave Warmerdam Band
26 - 30 May - IBC in Poland / Dave Warmerdam Band
June 2021:
05-06 DE - Zyfflich / Dave Warmerdam Band
05-06 DE - Ingolstadt / Ben Prestage
07-06 BE - Ruiselede / Sugar Queen
12-06 NL - Grolloo / met o.a. Chris Cain
July 2021:
August 2021:
28-08 NL - Culemborg / Dave Warmerdam Band
September 2021:
02-09 NL - Amsterdam / Dave Warmerdam Band // support Walter Trout
03-09 NL - Tilburg / Dave Warmerdam Band // support Walter Trout
04-09 NL - Nijmegen / Dave Warmerdam Band // support Walter Trout
18-09 NL - Tilburg / Sari Schorr
30-09 DE - Stuttgart / Meena Cryle
October 2021:
01-10 DE - Norderstedt / Meena Cryle
02-10 NL - Bergen op Z / Meena Cryle
03-10 TBA / Meena Cryle
04-10 BE - Ruiselede / Meena Cryle
November 2021:
06-11 NL - Rosmalen / King Bee Music Agency Bluesfestival
20-11 NL - Hoogeveen / Bernard Allison (??)
20-11 NL - Hoogeveen / Kat Riggins
20-11 NL - Hoogeveen / Ally Venable
27-11 NL - Drachten / Dave Warmerdam Band
----------------------------------------------------------------
Gigs / Tours 2020:
John Primer & The Real Deal Blues Band ''75 Tour'' 11 - 30 March 2020 CANCELED / CORONA
Mike Zito 12 - 31 March 2020 (in coop with RUF) CANCELED / CORONA
Giles Robson April 2020 CANCELED / CORONA
Bernard Allison Band 24 April - 17 May 2020 (in coop with RUF) Benelux dates CANCELED / CORONA
Blues Caravan ''2020'' 17 April - 10 May 2020 (in coop with RUF) Dutch dates CANCELED / CORONA
Meena Cryle / Chris Fillmore Band May 2020 CANCELED / CORONA
Sugar Queen 1 - 11 May 2020 CANCELED / CORONA
Ben Prestage 27. May - 8. June 2020 CANCELED / CORONA
Kat Riggins 16 - 20 September 2020 CANCELED / CORONA
Meena Cryle / Chris Fillmore Band 10 - 14 September 2020
Dave Warmerdam Band 23 - 31 October 2020 CANCELED / CORONA
Bernard Allison Band 14 - 21 November 2020 (in coop with RUF) CANCELED / CORONA
Kat Riggins 30 October - 15 November 2020 CANCELED / CORONA
Ally Venable Band November 2020 (in coop with RUF) CANCELED / CORONA
Giles Robson Band feat. Bruce Katz November 2020 CANCELED / CORONA

January 2020:
04-01 SE - Chris Cain
05-01 SE - Chris Cain
08-01 SE - Chris Cain
09-01 SE - Chris Cain
10-01 SE - Chris Cain
11-01 NO - Chris Cain
February 2020:

08-02 NL - Zoetermeer/JJ Music House - Exile
09-02 NL - Rijen / 't Vermaeck - Sugar Queen
23-02 NL - Zoetermeer/JJ Music House - Sugar Queen
March 2020:

06-03 NL - Sari Schorr
07-03 BE - Dave Warmerdam Band
12-03 BE - John Primer & the Real Deal Bluesband CANCELED / CORONA
13-03 DE - John Primer & the Real Deal Bluesband CANCELED / CORONA
14-03 NL - John Primer & the Real Deal Bluesband CANCELED / CORONA
14-03 NL - Dave Warmerdam Band CANCELED / CORONA
15-03 BE – John Primer & the Real Deal Bluesband CANCELED / CORONA
16-03 DE - John Primer & the Real Deal Bluesband CANCELED / CORONA
18-03 DE - John Primer & the Real Deal Bluesband CANCELED / CORONA
19-03 DE - John Primer & the Real Deal Bluesband CANCELED / CORONA
20-03 NL - Mike Zito CANCELED / CORONA
20-03 LU - John Primer & the Real Deal Bluesband CANCELED / CORONA
21-03 NL - Mike Zito CANCELED / CORONA
21-03 DE - Joldelund / Dave Warmerdam Band CANCELED / CORONA
21-03 NL - John Primer & the Real Deal Bluesband CANCELED / CORONA
22-03 NL - Little Boogie Boy Bluesband CANCELED / CORONA
23-03 BE - John Primer & the Real Deal Bluesband CANCELED / CORONA
25-03 DE - John Primer & the Real Deal Bluesband CANCELED / CORONA
27-03 DK – John Primer & the Real Deal Bluesband CANCELED / CORONA
28-03 DK - John Primer & the Real Deal Bluesband CANCELED / CORONA
28-03 NL - Dave Warmerdam Band (afternoon) CANCELED / CORONA
28-03 NL - Dave Warmerdam Band (evening) CANCELED / CORONA
28-03 NL – Mike Zito CANCELED / CORONA
29-03 NL – Mike Zito CANCELED / CORONA
30-03 BE - Mike Zito CANCELED / CORONA

April 2020:
04-04 NL - Dave Warmerdam Band CANCELED / CORONA
04-04 NL - Sugar Queen CANCELED / CORONA
05-04 NL - Sugar Queen CANCELED / CORONA
12-04 NL - Dave Warmerdam Band CANCELED / CORONA
17-04 NL - Zaandam / European Blues Challenge - Dave Warmerdam Band CANCELED / CORONA
18-04 NL - Zaandam / European Blues Challenge - Dave Warmerdam Band CANCELED / CORONA
19-04 NL - Giles Robson Band CANCELED / CORONA
24-04 DE - Philippe Ménard CANCELED / CORONA
25-04 DE - Stevie Nimmo Trio CANCELED / CORONA
May 2020:
01-05 NL - Bernard Allison Band CANCELED / CORONA
01-05 DE - Sugar Queen CANCELED / CORONA
02-05 DE - Sugar Queen CANCELED / CORONA
02-05 NL - Dave Warmerdam Band CANCELED / CORONA
02-05 NL - Bernard Allison Band CANCELED / CORONA
03-05 NL - Bernard Allison Band CANCELED / CORONA
03-05 NL - Sugar Queen CANCELED / CORONA
05-05 NL - Blues Caravan ''2020'' CANCELED / CORONA
06-05 DE - Sugar Queen CANCELED / CORONA
07-05 CH - Sugar Queen CANCELED / CORONA
07-05 BE - Blues Caravan ''2020'' CANCELED / CORONA
08-05 DE - Sugar Queen CANCELED / CORONA
08-05 BE - Dave Warmerdam Band CANCELED / CORONA
08-05 BE - Blues Caravan ''2020'' CANCELED / CORONA
09-05 NL - Blues Caravan ''2020'' CANCELED / CORONA
24-05 NL - Meena Cryle & Chris Fillmore Band CANCELED / CORONA
28-05 DE - Ben Prestage CANCELED / CORONA
29-05 DE - Dave Warmerdam Band CANCELED / CORONA
30-05 DE - Dave Warmerdam Band CANCELED / CORONA
30-05 NL - Ben Prestage CANCELED / CORONA
31-05 NL - Ben Prestage CANCELED / CORONA
31-05 NL - Dave Warmerdam Band CANCELED / CORONA
31-05 NL - Sugar Qeen CANCELED / CORONA
June 2020:
01-06 NL - Dave Warmerdam Band CANCELED / CORONA
01-06 DE - Ben Prestage CANCELED / CORONA
02-06 AU - Ben Prestage CANCELED / CORONA
03-06 AU - Ben Prestage CANCELED / CORONA
04-06 DE - Ben Prestage CANCELED / CORONA
05-06 CH - Ben Prestage CANCELED / CORONA
06-06 DE - Ben Prestage CANCELED / CORONA
07-06 NL - Ben Prestage CANCELED / CORONA
08-06 BE - Ben Prestage CANCELED / CORONA
13-06 NL - Chris Cain CANCELED / CORONA
27-06 NL - Spijkerboor - Dave Warmerdam + Janne Timmer (duo optreden)
29-06 BE - Sugar Queen CANCELED / CORONA
July 2020:
11-07 NL - Sugar Queen CANCELED / CORONA
31-07 NL - Weert - Cosmo's Foger-T
August 2020:
21-08 NL - Dave Warmerdam Band CANCELED / CORONA
22-08 NL - Dave Warmerdam Band Corona Blues Culemborg
29-08 NL - Dave Warmerdam Band Amen / De Amer
September 2020:
05-09 NL - Dave Warmerdam Band CANCELED / CORONA
11-09 NL - Dany Franchi CANCELED / CORONA
12-09 NL - JJ's Blues & Roots Festival Zoetermeer CANCELED / CORONA
12-09 BE - Sugar Queen CANCELED / CORONA
14-09 BE - Meena Cryle & The Chris Fillmore Band CANCELED / CORONA
16-09 BE - Kat Riggins & Blues Revival CANCELED / CORONA
17-09 BE - Blues Caravan ''2020'' CANCELED / CORONA
18-09 NL - Kat Riggins & Blues Revival CANCELED / CORONA
19-09 NL - Blues Caravan ''2020'' CANCELED / CORONA
19-09 BE - Kat Riggins & Blues Revival CANCELED / CORONA
------------------------------------------------------------------------------------------------------
11-09 LU - Luxemburg / Le Brasserie - Meena Cryle & The Chris Fillmore Band
12-09 NL - Zoetermeer / Stadstheater - Meena Cryle & The Chris Fillmore Band
13-09 NL - Weert / De Bosuil - Meena Cryle & The Chris Fillmore Band
20-09 BE - Zottegem / More Blues Festival - Sugar Queen Band
26-09 NL - Spijkerboor / 't Keerpunt - Sugar Queen Trio SOLD OUT
27-09 NL - Spijkerboor / 't Keerpunt - Sugar Queen Trio
------------------------------------------------------------------------------------------------------

October 2020:
03-10 NL - Baflo / Dave Warmerdam Band CANCELED / CORONA
03-10 NL - Meena Cryle & The Chris Fillmore Band CANCELED / CORONA
04-10 NL - Meena Cryle & The Chris Fillmore Band CANCELED / CORONA
17-10 NL - Sari Schorr CANCELED / CORONA
17-10 NL - Dave Warmerdam Band CANCELED / CORONA
18-10 NL - Sari Schorr CANCELED / CORONA
23-10 NL - Goes - Dave Warmerdam Band CANCELED / CORONA
24-10 NL - Helmond - Dave Warmerdam Band CANCELED / CORONA
25-10 DE - Köln - Dave Warmerdam Band CANCELED / CORONA
26-10 DE - Dave Warmerdam Band CANCELED / CORONA
28-10 DE - Dave Warmerdam Band CANCELED / CORONA
29-10 CH - Dave Warmerdam Band CANCELED / CORONA
30-10 DE - Stuttgart - Dave Warmerdam Band CANCELED CORONA
30-10 DE - Kat Riggins & Blues Revival CANCELED / CORONA
31-10 DE - Dave Warmerdam Band CANCELED / CORONA
------------------------------------------------------------------------------------
10-10 NL - Delfzijl - Sugar Queen Band
15-10 BE - Menen - Sugar Queen Band
17-10 BE - Luik - Sugar Queen Band

------------------------------------------------------------------------------------

November 2020:
01-11 NL - Kat Riggins & Blues Revival CANCELED / CORONA
06-11 DK - Kat Riggins & Blues Revival CANCELED / CORONA
06-11 BE - Hermalle - Sugar Queen CANCELED / CORONA
07-11 DK - Kat Riggins & Blues Revival CANCELED / CORONA
13-11 NL - Ally Venable Band CANCELED / CORONA
13-11 DE - Kat Riggins & Blues Revival CANCELED / CORONA
14-11 NL - Kat Riggins & Blues Revival CANCELED / CORONA
14-11 BE - Bruce Katz Band feat. Giles Robson CANCELED / CORONA
14-11 NL - Bernard Allison Band CANCELED / CORONA
14-11 NL - Dave Warmerdam Band CANCELED / CORONA
14-11 NL - Ally Venable Band CANCELED / CORONA
15-11 NL - Ally Venable Band CANCELED / CORONA
19-11 BE - Bernard Allison Band CANCELED / CORONA
21-11 NL - Bernard Allison Band CANCELED / CORONA
22-11 NL - Dave Warmerdam Band CANCELED / CORONA
28-11 NL - Amersfoort - Sugar Queen Trio CANCELED / CORONA
29-11 NL - Sugar Queen CANCELED / CORONA
--------------------------------------------------------------------
December 2020:
04-12 DE - Cuxhaven / Dave Warmerdam Band CANCELED / CORONA
05-12 NL - Apeldoorn / Dave Warmerdam Band CANCELED / CORONA
11-12 NL - Sittard / Sugar Queen Trio
29-12 NL - Breda / Dave Warmerdam Trio CANCELED / CORONA
29-12 NL - Breda / Big Bo CANCELED / CORONA
29-12 NL - Breda / Fat Harry & the Fuzzy Licks CANCELED / CORONA

------------------------------------------------------------------------------------------------
Gigs 2019:
January 2019:
13-01 NL – Erwin Java Band / Kat Riggins
17-01 DE - Meena Cryle & Chris Fillmore Band
18-01 DE - Meena Cryle & Chris Fillmore Band
19-01 NL – Meena Cryle & Chris Fillmore Band
20-01 NL - Meena Cryle & Chris Fillmore Band
26-01 NL - ScheldeBlues
February 2019:

08-02 NL - Dave Warmerdam Band
09-02 NL - BluesCaravan ''2019''
17-02 NL – Erwin Java Band / Kat Riggins
March 2019:

01-03 NL - Kat Riggins & her ''Blues Revival''
02-03 BE - Kat Riggins & her ''Blues Revival''
03-03 NL - Blues Caravan ''2019''
15-03 BE – Joey Gilmore / Fat Harry & the Fuzzy Licks
16-03 NL – Erwin Java Band / Kat Riggins
16-03 NL – Joey Gilmore / Fat Harry & the Fuzzy Licks
17-03 DE - Bernard Allison Band
21-03 DE – Joey Gilmore / Fat Harry & the Fuzzy Licks
23-03 NL – Joey Gilmore / Fat Harry & the Fuzzy Licks
24-03 NL - Erwin Java Band / Kat Riggins
25-03 BE - Bernard Allison Band
29-03 NL – Erwin Java Band / Kat Riggins
30-03 DE – The BluesBones
30-03 NL – Bernard Allison Band
31-03 NL – Bernard Allison Band
31-03 NL – Erwin Java Band / Kat Riggins
April 2019:
06-04 NL - Mike Zito
06-04 DE - Giles Robson Band
06-04 BE – Sugar Queen / CD Promo tour
07-04 DE - Sugar Queen / CD Promo tour
08-04 DE – Sugar Queen / CD Promo tour
09-04 LU - Sugar Queen / CD Promo tour
10-04 DE – Sugar Queen / CD Promo tour
11-04 CH – Sugar Queen / CD Promo tour
12-04 DE – Sugar Queen / CD Promo tour
12-04 LU - Giles Robson Band
13-04 FR - Giles Robson Band
13-04 DE – Sugar Queen / CD Promo tour
18-04 BE - BluesCaravan ''2019''
19-04 NL - Robert Smith & The Dynaflow
20-04 NL – The BluesBones
21-04 NL - Sugar Queen
21-04 NL - BluesCaravan ''2019''
26-04 NL - Sugar Queen / CD Release Party
May 2019:
24-05 BE - Giles Robson Band
29-05 LU – Stevie Nimmo Trio
30-05 DE - Stevie Nimmo Trio
31-05 NL - Stevie Nimmo Trio
June 2019:
01-06 DE - Kat Riggins & her ''Blues Revival''
01-06 BE - Sugar Queen
01-06 DE - Stevie Nimmo Trio
02-06 BE - Stevie Nimmo Trio
07-06 NL - Kat Riggins & her ''Blues Revival''
09-06 BE - Kat Riggins & her ''Blues Revival''
15-06 NL - Kat Riggins & her ''Blues Revival''
24-06 BE - Kat Riggins & her ''Blues Revival''
29-06 NL - Erwin Java Band / Kat Riggins

July 2019:
05-07 LU - Sugar Queen
13-07 NL - Sugar Queen
18-07 NO - Kat Riggins & Blues Revival
19-07 NO - Kat Riggins & Blues Revival
27-07 LU - Blues & Jazz Rallye - Giles Robson Band
28-07 NL - Brielle Blues Festival - Giles Robson Band
28-07 NL - Brielle Blues Festival - Sugar Queen

August 2019:
11-08 NL - Weert - Cosmo's Foger-T
24-08 NL - Culemborg Blues Festival - Kat Riggins & Blues Revival
29-08 NL - Naaldwijk - Kat Riggins & Blues Revival


September 2019:
06-09 DE - Kat Riggins & Blues Revival
07-09 BE - Geel Yellowtime Festival - Kat Riggins & Blues Revival
07-09 BE - Geel Yellowtime Festival - Cosmo's Foger-T
11-09 CZ - Chris Cain
12-09 DE - Chris Cain
13-09 NL - Chris Cain
13-09 BE - Stevie Nimmo Trio
14-09 NL - Big Daddy Wilson
14-09 NL - Chris Cain
14-09 NL - Giles Robson Band
14-09 NL - Stevie Nimmo Trio
15-09 NL - Chris Cain
15-09 NL - Stevie Nimmo Trio
16-09 DE - Chris Cain
18-09 LU - Chris Cain
19-09 BE - Chris Cain
20-09 BE - Chris Cain
21-09 DE - Chris Cain
27-09 NL - Big Monti Amundson
28-09 NL - Big Monti Amundson
29-09 BE - Big Monti Amundson
29-09 NL - BluesCaravan ''2019"
30-09 BE - Big Monti Amundson
October 2019:
04-10 NL - Big Monti Amundson
05-10 NL - Big Monti Amundson
05-10 NL - Giles Robson Band
06-10 NL - Giles Robson Band
25-10 SE - Kat Riggins & Blues Revival
26-10 SE - Kat Riggins & Blues Revival

November 2019:
01-11 NL - Kat Riggins & Erwin Java Band
03-11 NL - Kat Riggins & Blues Revival
04-11 DE - Kat Riggins & Blues Revival
06-11 DE - Kat Riggins & Blues Revival
07-11 DE - Kat Riggins & Blues Revival
08-11 DE - Kat Riggins & Blues Revival
09-11 BE - Kat Riggins & Blues Revival
10-11 NL - Kat Riggins & Blues Revival
15-11 BE - Kat Riggins & Blues Revival
16-11 NL - Kat Riggins & Blues Revival
16-11 NL - Giles Robson Band
17-11 NL - Kat Riggins & Blues Revival
24-11 NL - Dave Warmerdam Band
December 2019:
27-12 NL - Christmas Blues & Roots Party JJ Music House (Cosmo's Foger-T + Spider & the Fly)
---------------------------------------------------------------------
Gigs 2018:
January:
07-01 NL - Sugar Queen / Meet & Greet JJ Music House Zoetermeer
14-01 NL - Sugar Queen / Bunnik
20-01 BE - Sugar Queen
25-01 BE - Big Monti Amundson
26-01 NL - Big Monti Amundson
27-01 NL - Big Monti Amundson
27-01 NL - The BluesBones
28-01 NL - Big Monti Amundson
February:
03-02 BE - The BluesBones
10-02 FR - Sugar Queen
17-02 NL - Sugar Queen
17-02 NL - The BluesBones
23-02 NL - Stevie Nimmo Band / Joost de Lange Band
24-02 NL - Stevie Nimmo Band / Joost de Lange Band
25-02 NL - Stevie Nimmo Band / Joost de Lange Band
25-02 NL - Sugar Queen
March:
10-03 NL - Sugar Queen
10-03 NL - Mike Wheeler & Kai Strauss Band
10-03 NL - The BluesBones
14-03 DE - Meena Cryle & The Chris Fillmore Band
15-03 BE - Chris Cain Band
16-03 NL - Chris Cain Band
17-03 NL - Chris Cain Band
18-03 NL - Chris Cain Band
19-03 BE - Chris Cain Band
21-03 BE - Chris Cain Band
22-03 DE - Chris Cain Band
23-03 LU - Chris Cain Band
24-03 NL - Chris Cain Band
25-03 BE - Chris Cain Band
25-03 NL - Sugar Queen
April:
13-04 NL - Philippe Ménard + Laundromat
13-04 NL - Cosmo's Foger-T
13-04 NL - Joey Gilmore
14-04 NL - Joey Gilmore
15-04 NL - Joey Gilmore
15-04 NL - The BluesBones
21-04 DE - The BluesBones
22-04 NL - Sugar Queen
23-04 DE - The BluesBones
24-04 DE - The BluesBones
25-04 DE - The BluesBones
27-04 DE - The BluesBones
28-04 NL - The BluesBones
28-04 NL - Cosmo's Foger-T
May:
04-05 NL - The BluesBones
05-05 NL - The BluesBones
05-05 NL - BluesCaravan
06-05 NL - BluesCaravan
12-05 BE - The BluesBones

June:
July:
21-07 LU - Sugar Queen
28-07 BE - Kat Riggins
29-07 NL - Kat Riggins
August:
04-08 DE - Kat Riggins
18-08 DE - The BluesBones
25-08 NL - The BluesBones

September:
01-09 NL - The Rude Move
07-09 DE - Kat Riggins + Erwin Java Band
08-09 NL - Fossen & Struijk Band (afternoon)
08-09 NL - Fossen & Struijk Band (evening)
08-09 NL - Sweet Bourbon (afternoon)
08-09 NL - Sweet Bourbon (evening)
08-09 NL - Kat Riggins + Erwin Java Band (afternoon)
08-09 NL - Kat Riggins + Erwin Java Band (evening)
08-09 NL - Sugar Queen
14-09 BE - The BluesBones
14-09 NL - Kat Riggins & Darrel Raines + Fuzzy Licks
15-09 NL - Kat Riggins & Darrel Raines +Fuzzy Licks
15-09 NL - Sugar Queen
16-09 NL - Sugar Queen
16-09 NL - Meena Cryle & The Chris Fillmore Band
17-09 NO - Kat Riggins & Darrel Raines
18-09 NO - Kat Riggins & Darrel Raines
19-09 NO - Kat Riggins & Darrel Raines
20-09 NO - Kat Riggins + Fuzzy Licks ft. Darrel Raines
21-09 NO - Kat Riggins + Fuzzy Licks ft. Darrel Raines
21-09 NL - Meena Cryle & the Chris Fillmore Band
21-09 BE - Sugar Queen
22-09 NO - Kat Riggins + Fuzzy Licks ft. Darrel Raines
22-09 NL - Meena Cryle & The Chris Fillmore Band
22-09 NL - Stef Paglia Trio
22-09 NL - BluesCaravan
23-09 NL - BluesCaravan
28-09 BE - BluesCaravan
29-09 NL - BluesCaravan
29-09 BE - The BluesBones
29-09 NL - Sugar Queen
30-09 BE - BluesCaravan
October:
05-10 DE - The BluesBones
18-10 BE - Sugar Queen
27-10 NL - Ben Poole / Sean Webster
31-10 DE - The BluesBones
November:
02-11 CH - The BluesBones
03-11 CH - The BluesBones
03-11 NL - Cosmo's Foger-T
09-11 BE - John Primer & the Real Deal Bluesband
10-11 BE - John Primer & the Real Deal Bluesband
10-11 BE - Sugar Queen
11-11 NL - John Primer & the Real Deal Bluesband
14-11 BE - John Primer & the Real Deal Bluesband
15-11 DE - John Primer & the Real Deal Bluesband
16-11 DE - John Primer & the Real Deal Bluesband
17-11 NL- John Primer & the Real Deal Bluesband
17-11 NL - Little Boogie Boy Bluesband
18-11 NL- John Primer & the Real Deal Bluesband
20-11 BE - Kat Riggins & her ''Blues Revival''
30-11 NL - Erwin Java Band / Kat Riggins
December 2018:
02-12 NL - Kat Riggins & her ''Blues Revival''
09-12 NL - The Blue Clay
28-12 NL - The BluesBones + The Rude Move
28-12 NL - Sugar Queen
- - - - - - - - - - - - - - - - - - - - - - - - - - - - - - - - - - - - - - - - - - - - - - -
Gigs 2017:
January:
19 - BE / Hasselt - The BluesBones
21 - NL / Amsterdam - Little Roger & the Houserockers
22 - NL / Grolloo - Little Roger & the Houserockers
26 - DE / Hamburg - Meena Cryle & the Chris Fillmore Band
27 - NL / Amsterdam - Meena Cryle & the Chris Fillmore Band
28 - NL / Vlissingen - Meena Cryle & the Chris Fillmore Band
28 - NL / Vlissingen - Little Roger & the Houserockers
29 - NL / Weert - Meena Cryle & the Chris Fillmore Band
30 - DE / Celle - Meena Cryle & the Chris Fillmore Band
February:
02 - DE / Bensheim - Meena Cryle & the Chris Fillmore Band
03 - DE / Zwickau - Meena Cryle & the Chris Fillmore Band
04 - DE / Dresden - Meena Cryle & the Chris Fillmore Band
04 - DE / Neustadt - Philippe Ménard
05 - NL / Brunssum - Philippe Ménard
05 - NL / Rijen - Chilly Willy
10 - NL / Amen - The BluesBones
17 - NL / Delft - The BluesBones
March:
03 - BE / Cahier - The BluesBones
04 - BE / Kinrooi - The BluesBones
05 - NL / Wageningen - The BluesBones
11 - DE / Seelow - The BluesBones
12 - DE / Bielefeld - The BluesBones
April:
01 - NL / Ridderkerk - Sugar Queen and the Straight Bluesband
01 - FR / The BluesBones
02 - NL / Rijen - Stef Paglia Band
22 - BE / Mol - Little Steve & the Big Beat
22 - NL / Heino - The BluesBones
23 - NL / Enschede - The BluesBones
24 - DE / The BluesBones
25 - CZ / The BluesBones
26 - CZ / The BluesBones
27 - CZ / The BluesBones
28 - DE / The BluesBones
29 - DE / The BluesBones
30 - NL / Weert - The BluesBones
30 - NL / Amen - Meena Cryle & the Chris Fillmore Band
May:
06 - NL / Ospel - BluesCaravan
07 - NL / Amsterdam - BluesCaravan t.b.c.
19 - NL / Zeeland - Big Monti
20 - NL / Geldrop - Big Monti
21 - NL / Enschede - Big Monti
22 - DE / Weinheim - Big Monti
25 - NL / Breda - Big Monti
26 - NL / Amen - Big Monti
27 - NL / Breda - Sugar Queen and the Straight Bluesband
27 - NL / Vlissingen - Big Monti
28 - NL / Amsterdam - Big Monti
31 - NL / Groesbeek - Big Monti
June:
02 - DE / Idar Oberstein - Big Monti
03 - NL / Zoetermeer - Big Monti
03 - NL / Zoetermeer - Sugar Queen and the Straight Bluesband
03 - NL / Zoetermeer - Little Roger & the Houserockers
04 - BE / Oud-Turnhout - Big Monti
10 - DE / Sinsteden - Philippe Ménard
23 - DE / Eppstein - Meena Cryle & the Chris Fillmore Band
24 - BE / Ledegem - The BluesBones
24 - BE / Ledegem - Meena Cryle & the Chris Fillmore Band
24 - BE / Olmen - Sugar Queen and the Straigth Bluesband
25 - BE / Goor - Meena Cryle & the Chris Fillmore Band
July:
08 - NL - Weert / Bospop / Stevie Nimmo
29 - LU - Meena Cryle & the Chris Fillmore Band
29 - LU - The BluesBones
30 - NL - Brielle Blues Festival - Meena Cryle & the Chris Fillmore Band
August:
12 - AT / tba - The BluesBones
19 - BE / Wespelaar - The BluesBones
25 - BE / Gevarenwinkel - The BluesBones
26 - NL / Culemborg - Sugar Queen and The Straight Bluesband
September:
02 - BE - Geel - The BluesBones
02 - BE - Geel - Sugar Queen and the Straight Bluesband
03 - NL - Rijen - The Blue Clay
09 - NL - Zoetermeer - Kat Riggins / Fat Harry & the Fuzzy Licks
10 - NL - Grolloo - Kat Riggins / Fat Harry & the Fuzzy Licks
11 - DE - Weinheim - Kat Riggins / Fat Harry & the Fuzzy Licks
15 - NL - Zeeland - Kat Riggins / Fat Harry & the Fuzzy Licks
16 - NL - Boxmeer - Kat Riggins / Fat Harry & the Fuzzy Licks
16 - NL - Boxmeer - Meena Cryle & the Chris Fillmore Band
17 - BE - Brugge - Kat Riggins / Fat Harry & the Fuzzy Licks
29 - DE - Bergen - Meena Cryle & the Chris Fillmore Band
30 - NL - Sliedrecht - Sugar Queen and The Straight Bluesband
30 - NL - Zoetermeer - Cosmos Foger-T
October:
07 - NL - Assen - Meena Cryle & the Chris Fillmore Band /
08 - NL - Amsterdam - Cosmos Foger-T
14 - BE - Turnhout The BluesBones
26 - BE - Bredene - The BluesBones
28 - NL - Zoetermeer / JJ Music House - Bas Paardekooper
November:
04 - NL - Rosmalen - Stevie Nimmo
04 - NL - Rosmalen - The Blue Clay
04 - DE - Molbergen - The BluesBones
10 - CH - The BluesBones
10 - NL - Oss / Meena Cryle & the Chris Fillmore Band
11 - BE - Meena Cryle & the Chris Fillmore Band
13 - DE - Weinheim - Meena Cryle & the Chris Fillmore Band
13 - BE - Ruiselede - The BluesBones
18 - DE - Cuxhaven - The BluesBones
18 - DE - Geldern - Meena Cryle & the Chris Fillmore Band
24 - NL - Amsterdam - John Primer
25 - NL - Zoetermeer - John Primer
26 - DE - John Primer
27 - DE - John Primer
28 - DE - John Primer
29 - DE - John Primer
30 - CH - John Primer
December:
01 - CH - John Primer
02 - NL - Vlissingen / Cosmos Foger-T
02 - CH - John Primer
04 - DE - John Primer
16 - NL - Zoetermeer / JJ Music House - King Bee Blues Night (The BluesBones - Dusink Blues - The Blues Firm)