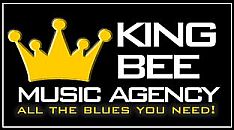 latest update: 24-06-2022

NEWS
As many of you already know, retirement is waiting for me this year. BUT . . . I am planning to continue my job for at least 3 more years!
I am enjoying it too much, it's a lot of fun, touring with my bands, making bookings, arranging hotels, fixing tour plans.
So, here's to many more years in Blues Business.
- Rosblues Festival on 5th November 2022 !!
- Vanesa Harbek Band: book her now at King Bee Music Agency
- ''A Lady Sings The Blues'' event . . . one of our plans for late 2022 / early 2023
- A brand new blues festival in January 2023 . . .
Zoetermeer [NL] - Stadstheater Indoor Blues Night, with Kai Strauss Band, Giles Robson Band, Sugar Queen Bluesband, Big Bo, Little Steven & Toussaint.
JAN PET . . . RIP


We have lost a very good friend.
Gone, but never forgotten.
FOR ALWAYS IN OUR HEARTS !!!