THE NIMMO BROTHERS (UK)
LATEST NEWS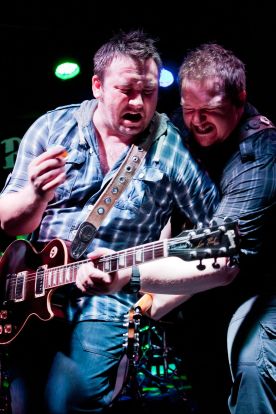 Following the Nimmo Brothers 20th Anniversary Tour in September and October of 2015, both Stevie Nimmo and brother Alan will take a break from the full time of touring this much respected project.
This will allow both Stevie, and Alan's band King King to develop their own individual careers
for the next couple of years.
Stevie is really looking forward to touring and establishing his band throughout the UK and Europe,
and is excited about getting back on the road with a new album to catch up with his audience.
He's also available for solo acoustic shows.
Please contact us with your interest in booking Stevie Nimmo (band or solo).